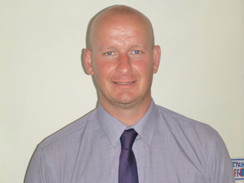 Children
the focus of our thinking and effort
Fleghes kresenn agan prederow hagan strivyans
I am delighted to welcome you to Carbeile Junior School which has
been providing a broad and varied education to the 7 - 11 year olds
of Torpoint for over 50 years. We see all of our pupils as individuals and
our aim is for them all to achieve their full potential academically, while
also nurturing their social, moral, spiritual and cultural development.
Carbeile is a large junior school with over 300 currently on roll. We
ensure close links with Torpoint Nursery and Infant School through
transition from KS1 to KS2 and with Torpoint Community College when
our Year sixes move to KS3.
Latest Carbeile Calendar Events
Parents Evening

21

Oct

2014

15:30 pm - 17:30 pm

Parents Evening

23

Oct

2014

15:30 pm - 17:30 pm

Inservice Day

24

Oct

2014

School closed to children

Half-Term

27

Oct

2014

Lunch wk 2

03

Nov

2014

12:15 pm - 13:15 pm

Lunch wk 3

10

Nov

2014

12:15 pm - 13:15 pm

Lunch wk 1

17

Nov

2014

12:15 pm - 13:15 pm
Calendars page(s):
Carbeile Calendar >>
Being appointed as Headteacher of Carbeile Junior School fulfilled a career ambition and I am very excited
about taking the school and the staff, the pupils and the parents on a learning journey. My first aim is to
change the 'Requires Improvement' grading from Ofsted to a 'Good' as quickly as possible and, although this
will be a challenge for everyone, I am extremely confident that all of the Carbeile staff and pupils are ready for
that challenge.
I am passionate about creating a personalised learning environment that is fun but purposeful; one that
celebrates achievement and effort, progress and hard work. We know that the pupils at Carbeile are very well
behaved and polite. We are frequently told this by visitors and members of the Torpoint community. Now,
through interesting and inspirational learning opportunities, all staff are aiming to further improve
the pupils' attitudes to learning.
I am positive that with all stakeholders working together; staff, governors,children, parents and the wider
community, Carbeile can be a great school. Carbeile has an open door policy at all times and we value all
links with parents, as working in partnership will help your child achieve their best.
.